You know I was just thinking this morning about how nobody I have ever tracked or stanned over the years has gone off the rails or turned out to be major kerrrazies or duds. Josh is clearly winning at life all around, Rob and Kristen are both happily partnered and having amazing career highs, Nina is majorly domestic with her Olympian and working steady (new Netflix movie out yesterday, and she's already filmed like, three projects this year including one that she directed herself), Jenny Slate is super happy with her artsy writer/painter boi and their baby girl and their New England dream life, and well, no need to even say that Taylor is doing well.



I'm not going like, take credit or anything like some kind of fandom fairy godmother, but still!!



YES, IT'S ALL ME, Y'ALL ARE VERY WELCOME.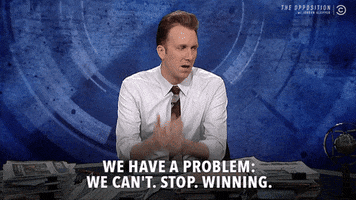 ETA But real talk, as a board we've done a pretty good job of celeb picking. Not a single sekrit Trumper, anti-vaxxer, flat earther, or cannibal reveal! In over twenty years!