Okay, fine. I give in. There's no point in fighting against a rising tide. Plecverse is bigger than me. It's bigger than all of us.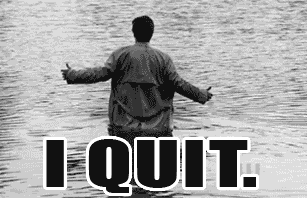 New beekdamn thread, whatever.
At least I can kick it off right with a new Westonkin fan pic from LA:
Westonkin also attended the Trevor Project event with Candy, Joe, KW and KW's bf: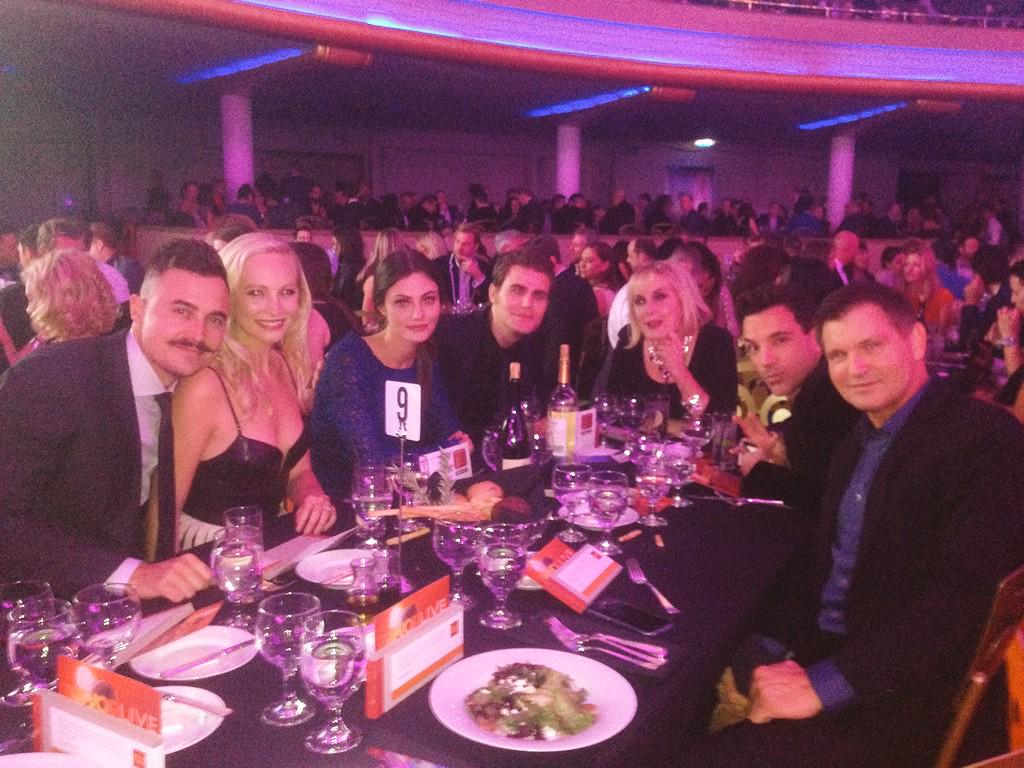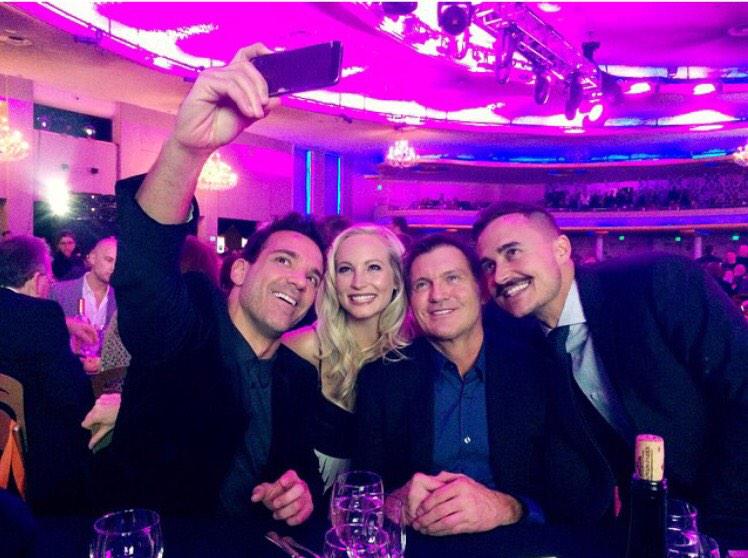 And Nina! She didn't walk the carpet, though.
No sign that either Chris Wood or Mark Foster accompanied her, but she did go shopping in LA with CW earlier that day.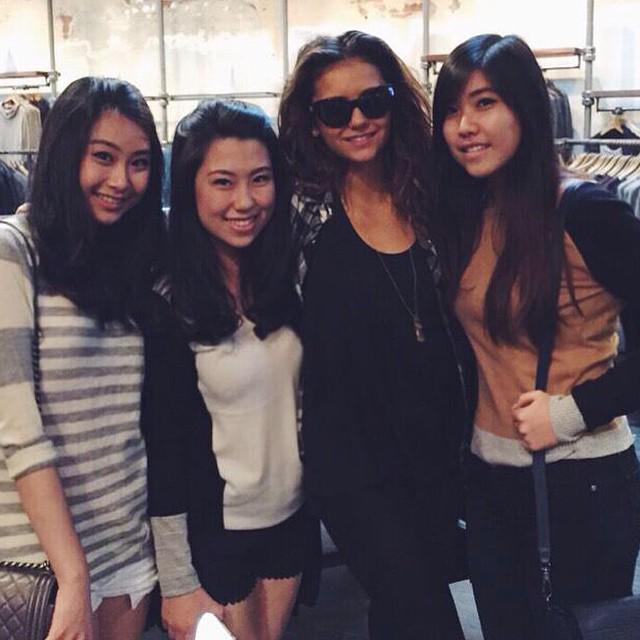 The girls in the pic verified that the guy she was with was Chris, and a guy who worked at the store tweeted that 'Nina Dobrev and Chris Wood are the homies', and then deleted it after so many Woodbrev shippers descended on him.
So that's something. Also, the Woodbrev rumors have reached the Who's Dated Who site:
http://dating.famousfix.com/tpx_4091...is-wood/dating
Which is an interesting page, because it also suggests that CW *might* have a documented history of dating girls.They list both AnnaSophia Robb and Erin Burniston as his exes. Those relationship rumors are a little hard to verify. They are both former co-stars of his, and he does show up on AnnaSophia Robb's insta a few time during the relevant time period, but there's nothing definitive out there. (Side note: ASR supposedly also dated ALud. Smallish town, right?)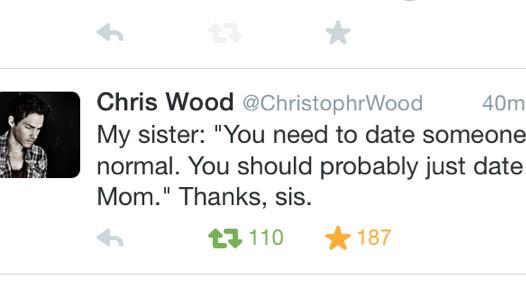 But for all you newly minted Woodbrev fans out there, enjoy this Kai/Elena fanvid:
http://youtu.be/2tAIuWm0BIc
Which was AWESOMELY made by mixing in all kinds of D/E clips, just barely avoiding showing Ian's head. Hey, if Ian refuses to re-sign for S7, maybe they could do some kind of wacky witchy woo woo plotline that results in a body swap between Kai and Damon and results in Kaimon. If it works on The Originals, it can work here. I'm sure all of the D/E shippers would be totes fine with that switch.
Okay, moving on.
Birthday Tweetwatch 2014!
Several castmembers delivered up appropriate tweets for the occasion, including Julie, Kat, Malarkey, Ernesto, SMQ and Nina's mom. But not Nina, Paul, Candice, Zach or Trevino.
Nikki pulled out all the stops for her guy. She wrote a novel on insta:
http://instagram.com/p/wXXjdQs9LS/?modal=true
iamnikkireed
13 hours ago
You have a soul that has lived for a thousand years, and a heart that gives boundlessly. You have the eyes of a man who sees nothing but truth with a mind that can't see beyond the simplicity of love. You are so much to so many, with an unfailing ability to color anything even remotely dull. Your patience is inexhaustible, your desire to inspire, immeasurable. You shine brighter than any light I have ever seen. Your capacity to inspire everything you come in contact with is indisputable. The way you make others feel when they are around you is what defines you. With every breath, you give rise to new beginnings. I can't wait for tomorrow, but most of all, I can't wait for today. Happy Birthday to the one and only you.
. . . And she got Jackson Rathbone's sister to paint him a picture:
(Apparently, birds are a Nikkian thing. Their matching necklaces are 'rare birds'.)
. . . And she threw him a surprise birthday party:
http://instagram.com/p/wY8GFWuTce/
ctothehanson
3 hours ago
an amazing night, all for this man. thanks for being you @iansomerhalder, i hope we got you good. and HUGE thank you to @mdd2020
[email protected]
for organizing probs the best surprise i've ever had the pleasure to be a part of. love you all forever.
Which she then wrote another novel about on insta:
iamnikkireed
37 minutes ago
An amazing evening spent with some of the most incredible minds. @mdd2020 - thank you for your insight, love and for helping me organize all of this for someone so special to us all. @dorje1972 - the night wouldn't have been complete without your wildly delicious food, your wisdom and your heart. Thank you for combining creativity with a one of a kind meal, and providing such a beautiful space. Needless to say everything on the raw/vegan/gf custom menu was nothing short of exquisite! Your spirit and who you are is reflected in what you do, and I'm so happy to know you and to be a part of this family. And lastly, I think @ladanzzza said it best..."What an amazing energy". I agree. An energy, one energy. I love you guys.
#ENERGY
But it ain't like NR could have forgotten his birthday. In the past two days, Ian tweeted about his birthday (requesting ISF donations, naturally) 23 times. TWENTY THREE TIMES BEGGING FOR MONEY.
Well, at least he made it super easy for all of his thirteen yr old fans to give him money:
iansomerhalder
19 hours ago
Thank you so much everyone! This birthday is so special-I can't even begin to tell you. Thank you all for using this text to donate and shower me with so much birthday love by donating to ISF all day.If you want or if you can, PLEASE text Thursday to 80077 and make a $10 donation to ISF today! I am so thankful-help me change the world with your voice, your power, your talent, your skills and your passion. I am one of you, we are together. With love and gratitude,
Ian
See? You can text him $$$$! How convenient!
PDubs didn't text Ian a 'Happy Birthday', but he *did* Fave this tweet:
"Some celebrity nonprofits give barely anything to charity."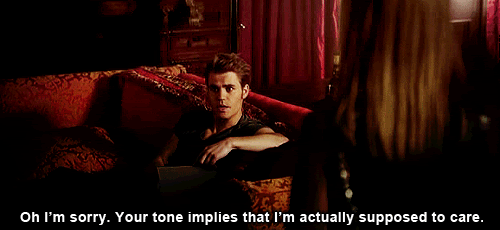 Finishing up with more from Leah Pipes' wedding:
Insta vid of Leah walking down the aisle:
http://instagram.com/p/wVI4pLllHn/?modal=true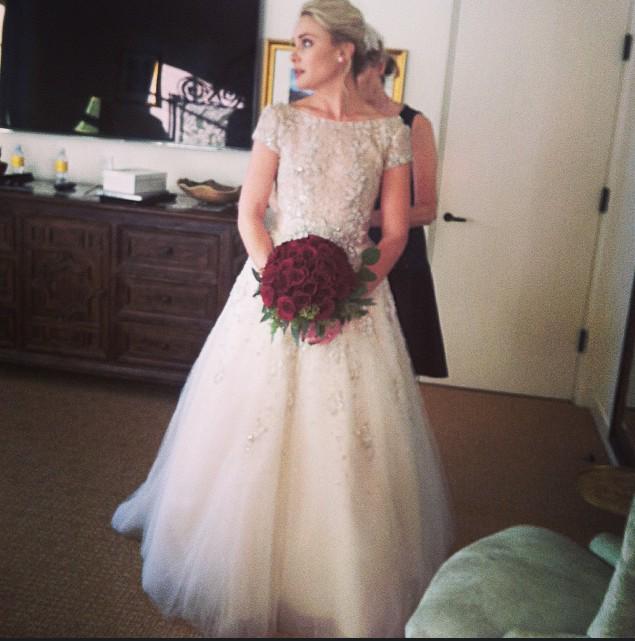 Love the hair, like the dress, wild about the flowers.
Okay! Inaugural post of the new thread is done.