More actual footage of Taylor today:











That has all the feel of a TS/Joe pseudonym though. There are 13 letters in William Bowery after all.

Oh, good catch!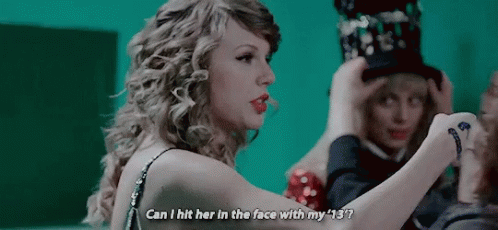 Swifties believe that Betty is Joe's mom and so that's one of the songs he co-wrote.

Joe's mom's name is Elizabeth, so that's not impossible! 'Betty's garden" would literally be Joe's family's backyard where they randomly burned a chair in a bonfire, so . . .


It's so weird going into an album release with no singles, no snippets, no info from Secret Sessions! but it's possible some people have already heard it?

halsey:




rob:





zane:






??



and from one of the musicians:









And from two forum 'insiders':



It's folk acoustic. "5 songs are (explicit) "**** you forever" My fav are: mirrorball, august, this is me trying, epiphany." - Mr. S

Steve from IC said its a fantastic album, one of taylor's best, beautifully written and produced. Also that country fans will be very happy with Betty.



We have so little info that every drop seems precious right now.




That could be our new quarantine game where you pick a random ass name and the person below you has to create a Kaylor narrative for it.



They've already decided that 'William Bowery" is Karlie because she was papped in front of The Bowery Hotel once, I guess. (Who hasn't been?)


Here's some more klassic reaches because oh! they kays are FEASTING.




I love that tomorrow is the day Karlie announced her fake engagement, and exactly 2 years later Taylor releases an album called FOLKLORE. What's not clicking? Seriously.

I think Karlie was photographed wearing a cardigan back in November 2019. I think it was tan and had some pattern on it and she was wearing black sunglasses and had a black bag. Hair was the platinum blonde looking color also I think. I'm and shook lol




Track 2 is Cardigan or shall I say KAR-Again? Stay in bed the who WEEKEND-it's nice to have a friend... while sleeping in tents!

TTB, on June 20th you got an anon ask that pointed out "143 Day (I-LOVE-YOU) is a celebration of the Kindness and legacy of Mister Rodgers, and to celebrate him people wear a Cardigan on World Kindness Day which is on 11/13. This also happens to be the Kaylor Anniversary Date!" CARDIGAN dropping tonight, as in the thing people wear on the Kaylor Anniversary date!!!

another note on imagery: in the snippets video, she's wearing boots. COMBAT boots. Her dress is delicate and pretty, but she needs combat boots to get through rough terrain....





the fact that karlie wore white dresses on her stunts with jerk It matches taylors album aestethic.
Are we going to have to pretend Toe inspired this music? It's folklore and she worked with the National and Bon Iver. There is only on explanation for this.
Oh wow, yeah... this year will make SEVEN years from when they first met officially in November. There are too many things happening all at once. How can people say they are not together. I mean. How can people believe that. They started their closeness on a trip in the f*cking woods y'all!!







KAR-again. KAR-again, y'all!













This kind of nonsense from Vulture only feeds the kay beast even more:















Journalist kays are THE WORST. They basically do negative fact checking and call it a day.