Karlie is a wee young thing, only 28!





Her voice is so good and she sounds great live.


Oh yes, I have been enjoying her live performances. I will say that as much as I liked the album, I've not been been streaming it since my initial listen and I haven't looked for reaction vids. That's how I know the fact I like Olivia's music does not = hyperfixation for me. But it's so very cool to see this new crop of confessional songwriters do so well.






Also, extremely ready for Taylor to announce the 1989 TV date already.




Her evermore insta post today makes her grid line up, which is generally the next step before announcing something new. So! I've heard various dates tossed around as possibles . . . she's pushing to get evermore back to #1 currently (with the vinyls and signed cds and encouraging streams) so she won't want to mess with that this week, I don't think. And she's been releasing plylist chapters for Fearless, trying to boost those streams as well. Kinda complicated to be promo-ing so many eras all at once. I heard June 4th as a possible 1989 announcement date because 6 + 4 + 2+1 = 13, and that does seem possible, but I guess we will see soonish.




The Glastonbury thingy was a bust, Taylor-wise, but she did 'show up'* at the iHeart radio awards to accept Pop Album Of The Year!



* as in send a video acceptance






https://youtu.be/iQGejAIjJuI





I guess her team has been feeling all of the groaning over 'yet another white/gray wall video' as a challenge because they did something a little different this time:






taylor swift used a green screen of a studio in london for her iheartradio acceptance speech..

–the green screen she used was taken on june 17th 2010

an announcement is coming? pic.twitter.com/KPduRPY3pQ

— Taylor Throwbacks (@ThrowbackTaylor) May 28, 2021
SHE PAID $500 FOR THIS SHES SO pic.twitter.com/mbIzBRS4XF

— ellexa is sour (@luvyoutosaturn) May 28, 2021






It was pretty well done, you can barely tell it's a green screen of a London studio.














(spec is that, based on hair and makeup and her nail color, that she made this video in London weeks ago when her glam team was in town for the Brits, which makes sense!)



Love the dress and love love these earrings:













But they are $1100 so . . . *sigh*



Most importantly for us, it kinda looks like she wore BOTH opal ROUS's at the same time:
















Make of that what you will, y'all.



She's also wearing the Tiffany infinity bracelet in that vid (BOUS?) and also in this insta/twitter promo for evermore on vinyl: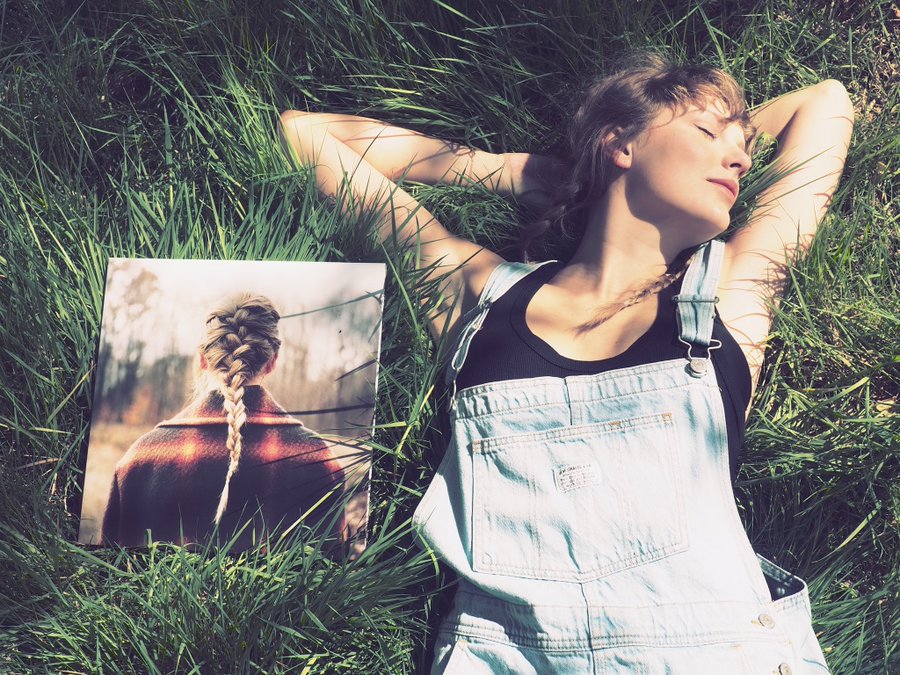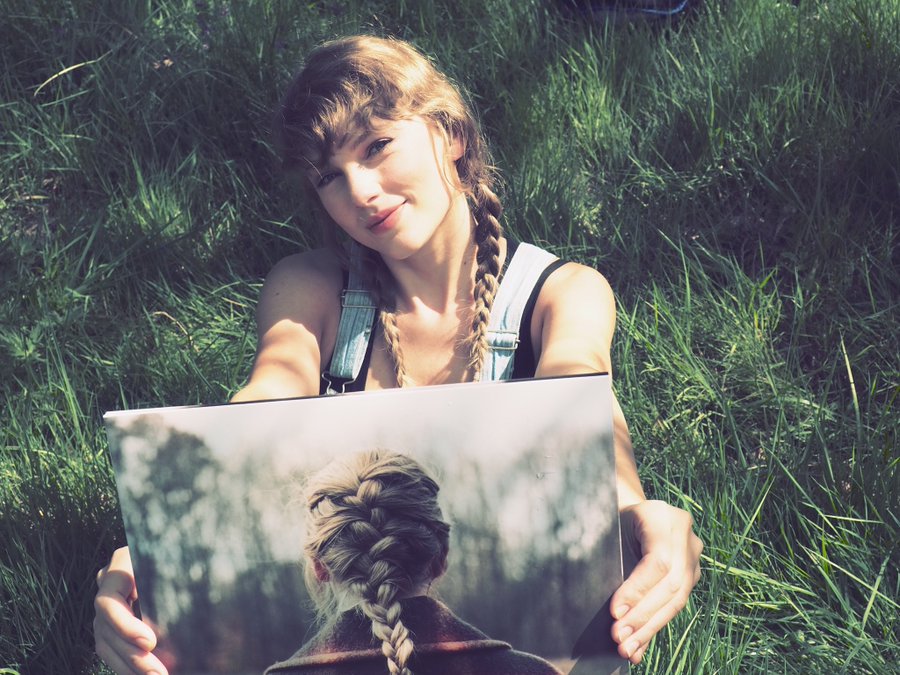 I don't think we've seen her without that bracelet in over a year? Also Swifties think Joe might have taken those pics, because she doesn't credit a photographer (and she's generally very good about credit).



As far as anyone can tell, she's still in Belfast, fyi, but no new sightings.


We did, however, get a new snippet of the next collab between Taylor and Justin Vernon:





| @boniver's Justin Vernon has teased another snippet of a collab with Taylor Swift in a recent Instagram live — this time on backing vocals pic.twitter.com/yg2lpZnqJm

— Taylor Swift News (@tswiftnzmedia2) May 27, 2021






I can't tell if that's the same song we got a snippet of before, or a different one but either way! THEY ARE ANGELS TOGETHER I AM EXCITE.





Levi Kloss Kushner aka Just One Of The Kay Basement Bebes has been on more pap walks in his three months on this planet than Taylor Fucking Swift has in the past three years.










(In Miami yesterday, wearing perfectly acceptable non-beige non-weird clothing. However! it was in the mid-80s in Miami yesterday and I'm sweating just looking at them in those jeans, and her long sleeve shirt. Maybe tall skinny people just don't feel the heat the way chubby short people like me do!)



Well! We know how the kween and her kourt feel:





And the photos ... do me a favor ... they are trying to show that Jail was walking with her, but there is no photo that even shows that he was on the same street as her, or that they were passing by. same time, by the same place. This looks a lot more like they took two separate walks and put the photos in the same article to pretend they were walking together.




but to be fair, they are more focused on the BLATANT KLUES in Taylor's evermore grass pics:





The cover photo of evermore shows TS in braids, I always wondered about the significance of that. It's very deliberate. I found this in urban dictionary: "Much like a beard for gay men, a braid is a term coined for lesbians that have a fake boyfriend to appear straight".





. . . this is not a thing.






Anonymous asked:

Not the overalls saying "Levi Strauss"... that's definitely a choice





????? but their daughter's name is ISLA, DUHHHHHH. She should have scraped off the 'Levi' and written in 'Isla Strauss' denim with a sharpie! I mean, that's what I would have done. Or! Does Isla Fisher have a clothing line?