Taylor is Very Pleased:












Fearless TayVer debuted at #1 in the UK, breaking The Beatle's record from 1966 for fastest accumulation of three #1 albums. IN YOUR FACE SIR PAUL MCCARTNEY (jk, he loves her.)










These re-records did NOT have to chart well to achieve what they were meant to achieve, so it's all just extra icing at this point.




She also discussed the spurious allegations about Meredith's whereabouts (and! showed a tiny bit more of their London house):












Waiting for the blog that is obsessed with real estate to wake up and start analyzing the screen grabs! I definitely see the London floor in that vid, though.



If Fearless smashed this hard can u imagine! how well 1989 + vault tracks is going to sell???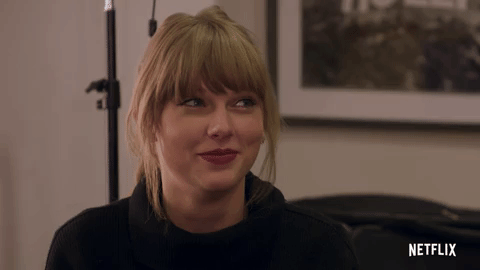 She must be hyped up right now.



And I'm excited about this . . . Justin Vernon shared this clip of Taylor featuring on a Big Red Machine? Or possibly Bon Iver? song on IG:





O JUSTIN VERNON ACABOU DE REVELAR EM UMA LIVE QUE A TAYLOR ESTAR┴ NO ┴LBUM DELE ELE SOLTOU UMA PR╔VIA DO FEAT MAIS UM AOTY TAYLOR? pic.twitter.com/V929hmlIq2

— polo (@ervemore) April 14, 2021





Trans:

JUSTIN VERNON HAS JUST REVEALED AT A LIVE THAT TAYLOR WILL BE ON HIS ALBUM HE HAS RELEASED A FEAT PREVIEW PLUS ONE TAYLOR?




In the clip Justin V says ""that's the awesome Taylor one, I think this should be the single".















As for the Colbert appearance, she didn't perform or anything, it was basically just a chance for her and Stephen Colbert to do a loooong bit about the Hey Stephen song and for her to unload a bunch of clues about the next album (1989, duh).



https://youtu.be/fC6YujtCtG4














I don't know if everything she said in the skit is an intentional easter egg, but! For sure 1989 is next (we been knew) and the release date is probs hidden in there as well.






sorry, i don't have time for this enigma code bullshit. do you want my coins or not? if the former, i'mma need a pre-order link in your bio by 9am eastern standard @taylorswift13 pic.twitter.com/Lwu9nqz7UE

— clayd (@clayd_yila) April 14, 2021






By the way, the guy in the green in the pic below is the Stephen (Liles, of the country band Love and Theft) that the song is actually about:











Cuz I can't help it that you look like an angel . . .













This blog is helpful for tying the supposed guys to the supposed early songs, dunno how confident they are about the accuracy though*: http://swiftionary.blogspot.com/p/the-guys.html )


* they tie Harry Styles to Girl at Home, which seems unlikely? So yeah, truckload of salt there. I doubt she dated Patrick Schwarzenegger right before she dated his cousin Connor, either. It's a good run down of some of the high school guys and randos though.




But oh hello, opal-maybe-an-engagement ring!












It's the only jewelry she's wearing, and it mos def don't go with her outfit (although what would??) so I'm still on plausible, here! Damn, I love having a good ROUS to track.





Taylor and her on-your-drive-home-in-the-neighbors-yard Nashville billboards!











Why do I like PettyTaylor so much why.



Interesting discourse on tumblr about producing credit. I didn't realize that in some cases, producers from the original recordings might actually have restrictive contracts/rights that would prevent them from working on the re-recordings. Unless someone says something specific to that, we won't know until 1989 comes out and we see if Jack is able to produce the TayVers of Out Of The Woods. Because! there are certainly other reasons that would have kept Nathan Whatshisname from working on Fearless (so she used Christopher Rowe instead) and there could also be reasons that might keep Max Martin/Shellback away from 1989, but nothing could possibly keep Jack away unless it's contractual. This week, her jet went to New Jersey to pick someone up and bring them to London, which might have been Jack? According to the Fearless TayVer credits nearly all of her re-record vocals were done at her London house, so it make sense she has to bring people to her. It might also have been Laura Sisk, though, who lives in NYC I think (or both!).



So while I was taking The Not Really Long Nap 2.0, I had this dream? not exactly a dream? I mean I was lucid but loopy - that no one had heard any of the Fearless songs before so there wasn't any nostalgia or anything involved and all 25 Taylor's Version tracks were dumped into my lap and I knew I was supposed to craft a well balanced 17 track list and my not-really-a fever brain no joke came up with this:



Fearless (ophy's 2nd shot of Pfizer version)

Fearless
Love Story
You Belong With Me
Untouchable
Don't You
You're Not Sorry
Fifteen
Hey Stephen
White Horse
We Were Happy
The Way I Loved You
That's When*
Jump Then Fall
You All Over Me
Forever and Always piano
Mr. Perfectly Fine
The Best Day


. . . and I got up and typed it out and emailed it to myself and then went back to sleep. So this morning I put them into a Spotify playlist in that exact order and it works? It's a really good album, y'all. Less fire hose-y but still teeanger-y. If my version was the one that had come out in 2008, it would have won TWO AOTYs, I just know it. Like, they would have given it the AOTY and then they would have made up a whole new award and given it that one, too. I WILL TAKE NO QUESTIONS ON THIS I AM A GENIUS THANK YOU. In vaccinatus veritas.


* in retrospect something else OG could go there instead. Maybe Breathe? But otherwise, yes GENIUS.








Okay bits and pieces!



DOB, Ultimate Swiftie:

"T Swift, I mean, it's amazing - give any of the rest of us like six months in quarantine and we look back on it and we're like, 'Shit, I should have done more,' but give Taylor six months in quarantine and she writes fifty hit songs. It's incredible. Off Folklore, I think Mirrorball doesn't get enough credit. I'm a big Mirrorball fan. I love My Tears Ricochet, and Mad Woman, Epiphany, The One… [Basically the whole album?] Yeah, I really liked that one. There's so many more, but those are my highlights."

— Dylan O'Brien on his favorite Taylor Swift songs (Coup De Main Magazine, April 15th 2021)


Love knowing what other people's top songs are, even though I'm terrible at deciding mine. A lot of celebs chose mirrorball, which makes sense to me. I have decided today's ranking:

top 5:
folklore:

MTR
exile
cardigan
invisible string
august

evermore:
cowboy like me
evermore
tis the damn
gold rush
nbnc


But it'll change tomorrow.



I love that deuxmoi can find mean things about every celeb but the worst anyone has said about Taylor is that she sometimes leaves dirty dishes in her sink over night and she didn't notice when the lighting in her dressing room wasn't 'perfect':










Oh, and Issie! How pure is this Fearless TayVer reaction vid!


https://youtu.be/5rS0gBsErj4



How much they love this album OMB. To see itty bittys who know every word of an album - even the deep cuts! NOT IN THEIR OWN LANGUAGE that actually CAME OUT MANY YEARS BEFORE THEY WERE BORN is just hitting me in the feels. The whole family has 13s painted on their hands! I'm an idiot for not knowing what language they are speaking or what country they seem to be in, but like, they are the most adorable international swiftie family.

And they clearly start talking about 'Joe Alwyn' when Taylor sings "find someone someday who might actually treat me well"!!! I just wanna start a go fund me to fly the whole crew to Taylor's next tour dates, oh my beek so sweet.

Waiting to see if AjayII decides to do the vault songs, but maybe she won't. My fave reax lately have been musician/producer dudes who were dismissive of Taylor for years until they begrudgingly decided to see what all the folklore hype was about and now they are obsessively working their way through her whole discography and even calling themselves Swifties. There's like four or five of them out there. Also, if it's just therapeutic to watch Taylor songs make people cry (which it is! dunno why!), there's a South African guy ( Jonni Reactzz) still trying to get over a breakup from three years ago and THE DUDE IS GOING THROUGH IT So many tears! He's the straight South African male version of caitlin marie (aka crying girl.) All Too Well basically broke him. I didn't think he was even going to be able to finish exile. I also enjoy Nicholas Light, who is a rapper turned major Swiftie and very emotive. When a song gets too much for him, he rips his shirt off and like, leaves the room.




Newsflash: Old Dude Is Wrong On The Internet:










Uh . . . I didn't read the article but . . . does this guy not know that Taylor has NEVER worked with Koots? Maybe he got the two SBs mixed up. Wevs, that headline is monstrous.




Another day, another Karlie pap walk!










And a second 'Levi' necklace:










. . . so that name's confirmed, obvs..




The kays are mad, and they think everyone else should also be mad and they also think everyone needs to blame Taylor, too!





Anonymous asked:
The kind of asks you're getting tonight break my heart. All this "Karlie is ruining their baby's life", "I don't know what Taylor sees in her", "I can't even look at her" stuff. I wish people would wake up. Karlie and Taylor are MARRIED. They make these decisions TOGETHER. If you're mad about it, it's not fair to be mad at Karlie and give Taylor a free pass. We don't even know the full story! We never do! But we're so quick to judge Karlie anyway. Can't we be just a little kinder?

Anonymous said:

My point wasn't to weigh who is worse amongst the two, but pointing out that Karlie deciding to have a Kaylor baby while still associating with the Kushners wasn't her decision only. It was a joint decision. Again, if one is to believe this is a Kaylor baby, if Taylor had a problem with the likelihood of the gp assuming this a Kushner baby, surely the timely could have been altered to a time when KK was no longer with him. Similarly, all the coordinated stunts and ambiguity around the baby suggests that Taylor is just as involved behind the scenes, hence, I don't agree with all the nastiness directed towards Karlie ONLY.

Anonymous said:

If Karlie and taylor are really having a baby together then you have to include taylor in the responsibility of jerk because they both are still allowing him to leech off them. Their situations may have not compared before but when you are with someone forever and have a baby you inherit debt in your marriage you inherit everything it's now a mutual responsibility.



spade-riddles answered:

But what story behind the scenes would even make this ok?

Sweet baby, we did not want anyone to know we are together so we chose to let an organized crime family claim you instead.

Taylor could end the Kushners with a single tweet.

Karlie could end them with a call to the FBI.





. . . if it was so easy for Karlie to end the Kushners THEN WHY DOESN'T SHE.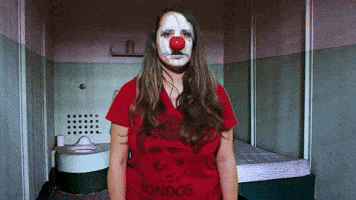 Anonymous asked:

Maybe the simple answer to all this is that Karlie is actually married to jerk, Toe really did write those songs and Taylor and Karlie are no longer together. We're trying so hard to understand their actions when the answer is probably the most obvious.

spade-riddles answered:

I am going to assume you are joking here … because this is so far from the truth.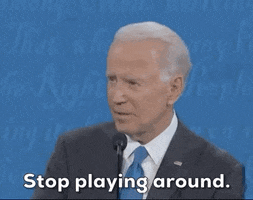 But this!





Anonymous asked:

What frustrates me about Taylor is that she seems to feel that she (or Karlie, or both of them) needs to stunt, all the time. This WB producer credit is a stunt, the Jerklie pap walks are a stunt, and I have to wonder why? Sorry, but Fearless TV wasn't some huge gay moment that made people question anything. Those of us in the loop knew it was about Emily, but no-one else batted an eyelid. Who cared? Why does Taylor always feel the need to overcompensate?



Y'all 'in the loop' might need to rethink your loop for reals*.


*the Emily nonsense has been debunked pretty thoroughly more than once.












Okay, so I'm off to contact Taylor's team and see if I can get her to pull her version of Fearless off the shelves and issue ophy's 2nd shot of Pfizer version instead. I think she'll be really open to the idea once she hears it, obvs. And then we can submit it retroactively to the 2009 Grammy committee and they can give me a shiny trophy. Wish me luck!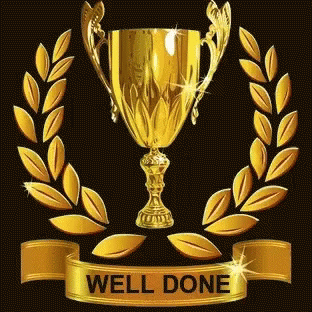 ETA:














This is making me sad about the cancellation of Loverfest all over again. I wanted to see vids of Joe blushing while his mates in the VIP section all point and laugh at him during London Boy so baaaad.