I am not a super fan on any level and didn't actually know any of the lore surrounding the Twickenham sessions (or even that they were a thing) and could not even name the Beatles albums in order to be honest, but I LOVED this. I watched the full eight hours and could have watched another eight hours quite happily.
Fave moment: When the two baby faced coppers (both names Ray!) showed up to shut down the rooftop concert, chewing their chin straps and totes fuhreaked out that the Beatles were RIGHT THERE within touching distance and yet so adorably determined to do their adorable wittle keeping the peace duties, I just about plotzed.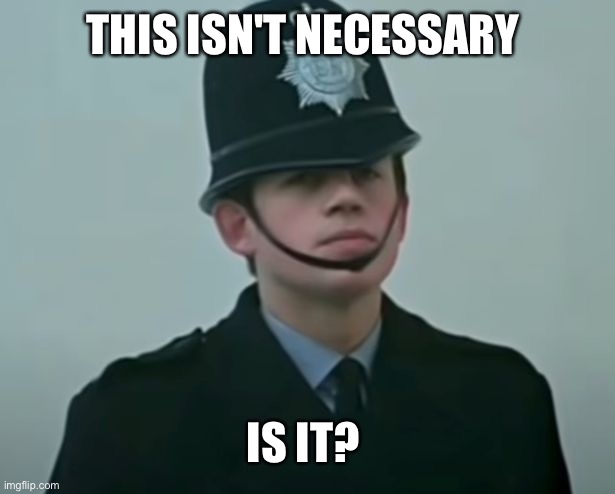 I LOVE YOU, WEE CONSTABLE RAY DAGGS, WEARING YOUR DADDY'S HELMET AND BEING A BIG OL' COPPER BOY.
Second fave moment was when Billy Preston shows up and they are all just filled with glee and inspiration and start actually getting shit done, and Billy Preston is the smiliest most lovely person throughout, and then John seriously muses that they should invite him to become the fifth Beatle and George suggests asking Bob Dylan to join too, and Paul just shuts that down like, "Uh . . . Bob Dylan is not joining the Beatles" and that is that but! Billy Preston brought them all back together as a band, and maybe they SHOULD have continued on another couple of years with him as a fifth Beatle!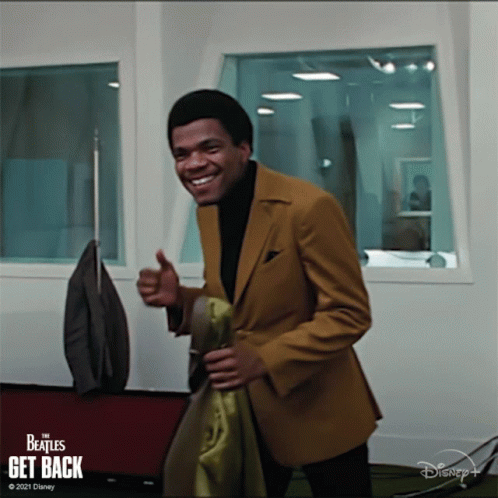 but yeah, people just gloss over the fact that 30% of Beatles songs are word salads.
Oh, for real. I'd put that percentage even higher! It's like the lyrics just did not matter half as much as the music/sounds etc. Watching them turn Paul's original word salad babble of Get Back into a nearly coherent anti-anti-immigration protest song . . . and then a couple of days later right back into non-coherent word salad was just so illuminating to me.
The music itself just seem to flow effortlessly, the lyrics were a whole nother can of tuna.
And George asking John to help him with a specific Something lyric! But this was the best they could come up with!
"something in the way she moves . . . attracts me like a
pomegranate
. . . "
!!!???
Drugs, man. Drugs are a helluva drug.