Some S7 spoilers from Dries and Plec:
http://tvline.com/2015/06/30/vampire...ters-lesbians/
Vampire Diaries: Lethal Lesbians Among Season 7's New Blood
TVLine has learned that three new vampires will be thrown into the mix when the CW drama returns (Oct. 8, 8/7c), including the show's first same-sex couple. (Note: This is all based on preliminary casting intel. It's still early, so the particulars of any or all of these roles are subject to change.)

First up are Nora and Mary Louise, a dangerous duo of down-low lovers with murderous tendencies. The vampires, both turned in their mid-20s, have kept their relationship a secret for more than a century, and although their connection is clear to those able to infiltrate their inner circle, Mary Louise's constant doting can sometimes feel a bit smothery for fiery Nora's liking. Still, anyone foolish enough to cross either of them will feel both their wraths.


In addition to the aforementioned twosome, we'll also be meeting Valerie, another 20-something vampire who relies on her dry sense of humor to counter a life of pain and dismissal. She'll encounter someone who helps her remember the happier, free spirit she once was — and she'll do whatever it takes to keep him in her life.

Nora and Mary Louise are obviously spoken for — by each other — but it sounds like Valerie could potentially mix it up with one of Mystic Falls' many eligible bachelors. (And by "many," I mean the recently-widowed Alaric and the perpetually-single Matt. After all, we're not counting Damon as single… right?)
Yeah, I think Valerie's love interest will probably be Damon.
But what the hell with the lesbian vampires keeping their relationship secret? What fucking year is this, anyway? (and why would vampires care about human morality bullshit? THAT IS DUMB.)
Also, Plec claimed in a different article that S7 will be Caroline focused:
Okay.
Clearly they are hitting the 'stories about GIRLS' note right now because people responded so poorly to Julie saying that people would tune in just for Ian's blue eyes and phone book reading skills.
However, the TVD SDCC bags for this year show the actual focus: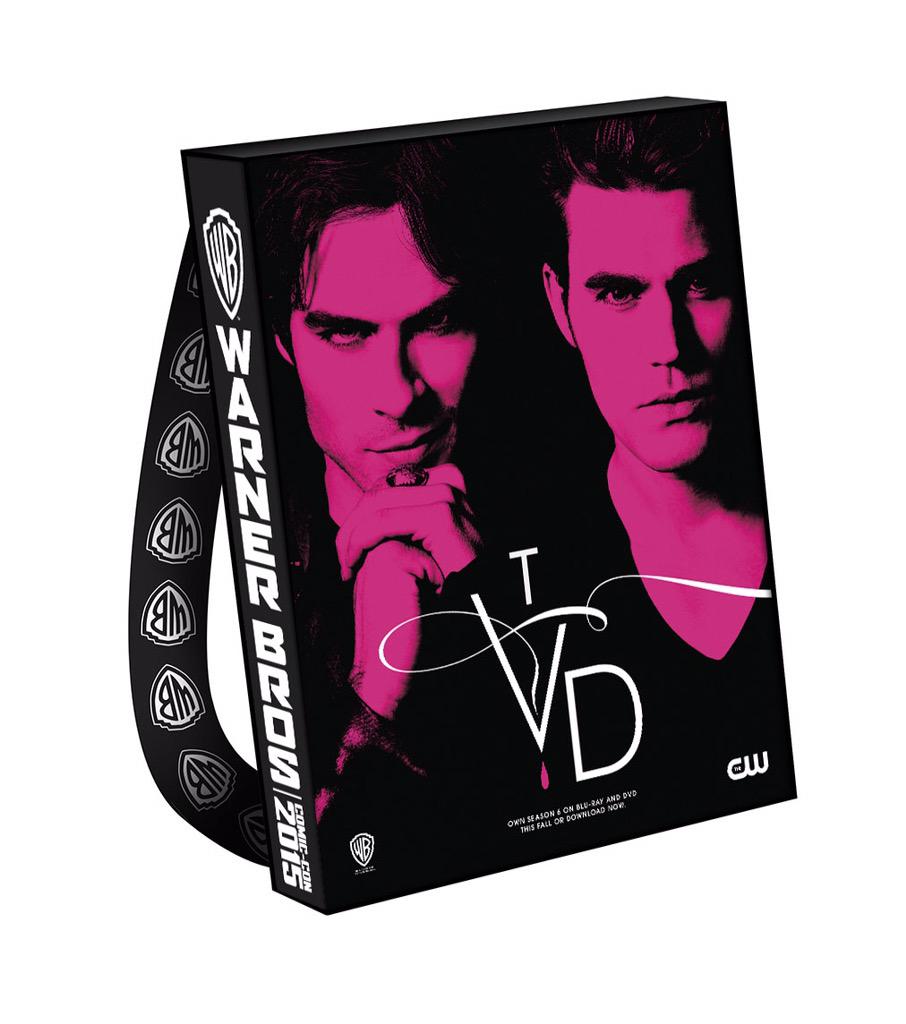 Hoo boy, that's fugly.