Yeah, Stefan is only kinda sorta there, you know? He's not driving anything, he's just along for the ride, and that seems weird. He has ZERO to do with The Big Bad this season. He hasn't even met Kai yet, that's how out of touch with everything his character has become.
But there's still something comforting and inevitable about Steroline . . . and as long as D/E is holding the whole show prisoner,there's really no other 'good enough' option for Stefan's romantic endgame. Maybe that's not an exciting reason to ship something, but it's what we've got.
Well, it's probably quite peaceful for Paul to do 95% of his scenes with only Candice. He barely has to think about it or try at all.
Kai was great. He continues to be the most interesting person on the show.
Yeah, people are really waking up to this fact. Only the Nianists want him dead and gone, and that's for selfish reasons.
Everyone else is begging JP daily to keep him forever.
It might not be up to them, though. If *too* many people realize just how good he is, JP and co might lose him to a better show next season.
In which case, they need to hope Woodbrev becomes such a major thing that Our New Boyfriend doesn't want to leave His New Girlfriend.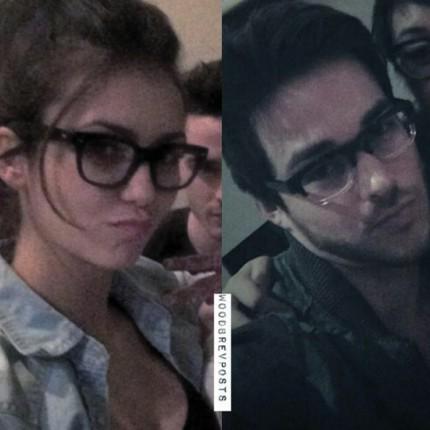 Price's dad passed away the morning after last week's ep, so we are not getting a recap for 6.12.
6.13:
http://www.tv.com/shows/the-vampire-...-142317565139/
But at this point we're all savvy enough to know that if a villain is on a TV show long enough, it's only a matter of time before the redemption arc begins. I think we all had reason to expect this would happen to Kai, one of TVD's all-time great villains, if only due to how incredible Chris Wood's performance has been. His charisma is off the charts, guys. I really want him to become a permanent addition to the show, but I've wondered whether that could happen when he was also such an awful guy. Leave it to TVD to devise the coolest and weirdest way possible to redeem in the quickest, least predictable way: He's now part-Luke, so anything good he does can be attributed to that. It's like Kai got to leapfrog the whole "I've learned a valuable lesson about friendship" situation that most villains have to experience before turning nice, and instead we get to have all these fun scenes about a sociopath crying for the first time. Ugh, so so awesome.
I love it when Price and I agree completely.
Price also agreed that the D/E cupcake scene was gross, btw.
And he agrees that the Enzo side plot is boring and awful.
And he agrees that a bi Kai would be awesome.
He gave the D/E the amount of attention they deserve, which is hardly any. #hero